Mobile Game Development
With recent developments in technology, the use of smartphones and tablets is more prominent than ever. Smartphones and tablets are used every day by everyone from professionals to children. Business professionals use their electronic devices, packed full of apps, to manage their busy schedules, conduct remote conference calls and receive emails or important documents on the go. Young children also have many uses for these electronic devices, including conducting research for school assignments and watching educational videos. One link between professional adults, young children, and all smartphone and tablet users in between is that everyone enjoys using these devices for entertainment purposes, as well. Because of a large number of smartphone and tablet users, mobile game development has become a huge industry.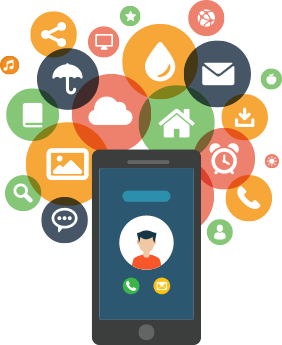 How our services make us the best mobile game development service provider!
With the perfect blend of technology, we cater the incredible game solutions to our clients according to their specifications.
Having expertise in 2D & 3D game development, we maintain the complete code structure efficiently and cover all the major aspects like cross-platform support to reduce the development cost as well as time.
Before delivery, our mobile game applications are passed with different levels of quality checks to ensure the highest level of quality and the coding practices that make our apps universally accepted.